Welcome From The Principal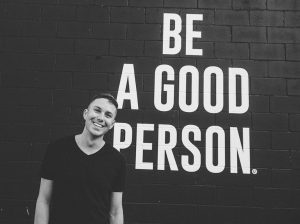 Welcome to College View Elementary!

At College View, we believe in seeing, celebrating, and leveraging the unique strengths and talents of every member of our community. We balance our approach to school with love and high expectations to support students on their path to success.

The caring and committed teachers at College View provide a safe, warm, and welcoming environment. We are dedicated to building academic, linguistic, and social skills. Our focus on character strengths helps students take their learning to the next level, with connections outside of our school walls. Students expand their curiosity, optimism, social intelligence, perseverance, self-control, gratitude, and integrity at College View.
We offer a strong instructional program that includes research-based curriculum for reading, writing, math, language development, and other academic and social-emotional interventions. We also offer science, social studies, visual arts, dance, physical education, and STEAM classes. In our classrooms, you will see busy students – either working in small cooperative groups, completing projects on their Chromebook, or applying our seven core character strengths to their academic work.

We are proud of our caring community and welcome you to join!

Joey Denoncourt
Proud Principal
College View Elementary
Read more about College View's Principal here.