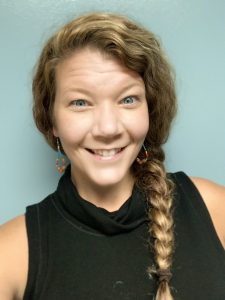 Dear College View Elementary Community,
I am humbled and excited to introduce myself, Deb Rohrer, as the Assistant Principal at College View Elementary for the 2021-2022 school year. After serving as the music teacher at College View for the last four years, I am grateful for the opportunity to continue to serve our College View community in this role. I am committed to working in partnership with Ms. Boberschmidt, Mr. Denoncourt, the students, the families, and the staff to nurture the academic, social and emotional development of each of our students.
My educational journey began through witnessing my parents, my mother, an art and English teacher and my father, a physical education teacher and coach. Seeing the joy and love for learning they instilled in the students and families they served set me on a course to achieve the same. I began my career in my home state of South Dakota, where I spent a decade teaching middle and high school choir and general music. College View Elementary has been my school home since moving to Denver, CO and I am grateful for the opportunity I have had to share my love of music with you all. During this time I have had the privilege of getting my Educational Specialist degree in Leadership & Administration, along with my principal license. My varied experiences in education have shaped my beliefs about education and shaped me into a leader who values relationships, collaboration, and joy. I am excited to continue to bring those values to College View.
Over the last four years, I have had the pleasure of working with and getting to know many of the students, families, and staff at College View. Those of you who know me well know that I am passionate, energetic, and love what I do. I am excited to continue building relationships and serving this community in the coming year. As we continue to build those relationships and partnerships with our families, my door will always be open. I look forward to working with you to make this our best school year yet!
Go Bulldogs!
Deb Rohrer
Assistant Principal, College View Elementary